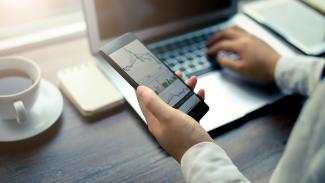 How do rising interest rates affect you?
Anyone with a variable rate mortgage in Canada understands the impact of rising interest rates. A rate hike can either cause borrowers' debt payments to climb or reduce the amount of principal their mortgage payments pay off. Interest rate rises are caused when the Bank of Canada decides to increase its overnight rate, which is a short-term interest rate that factors into lending costs. Depending on the economic circumstances, interest rates can rise substantially over a year.
Most people are aware that rising interest rates have an impact on mortgage costs: variable rates typically rise in line with the overnight rate, and it can also become more expensive to renew a fixed rate mortgage. However, higher interest rates can impact other aspects of our lives as well.